Welcome to Pawsitive Canine                      
 "From the dog's point of view"
"DOG TRAINING IS NOT ABOUT DOMINANCE NOR AVERSIVE METHODS AS THESE PRACTICES LEAD TO FEAR,  ANXIETY AND POSSIBLY REACTIVITY. IT IS ABOUT BUILDING A MEANINGFUL RELATIONSHIP WITH YOUR DOG, FAVORING TRUST AND RESPECT AND USING SCIENTIFICALLY BASED BEHAVIOR MODIFICATION TECHNIQUES.  IT REQUIRES PRACTICE, PATIENCE AND PERSEVERANCE. WE NEED TO BE MINDFUL ON HOW OUR CANINE COMPANION COMMUNICATE, NOT THROUGH SPEECH BUT THROUGH SUBTLE BODY MOTION."
Dog communication through body language is an absolute MUST in understanding your dog's behavior: Please see link to familiarize yourself with what your dog is telling you.
https://centerforshelterdogs.tufts.edu/dog-behavior/dog-communication-and-body-language/
Our Mission:

Achieving a unique and realistic dog training program for each individual dog, following a passionate force free training philosophy that benefits the dog's overall well being. Proper puppy socialization  is at the heart of raising a well-rounded and happy dog to be.
   

Welcome everyone, and thank you for visiting our website:
Please watch this short video on
TRANPARENCY IN DOG TRAINING AND CONSUMER PROTECTION" :
My name is Catherine Harvey, ACDBC, CPDT-KA.
Our industry is not regulated which makes room for untrained people to advertise that they "are" dog trainers and can offer the public a "quick fix" to their dog's misbehavior. Dogs are not appliances or computers that can be fixed at the touch of a button… Whatever traumas or abused or simple training you wish them to conquer, it does take time to help them through the process.
I am credentialed  with the International Association of Animal Behavior Consultants. and with the Council of Professional Dog Trainers. To become a CPDT-KA, you must pass an independent, psychometrically sound and science-based exam to demonstrate knowledge in Instructional Skills, Animal Husbandry, Ethology, Learning Theory, Equipment, Business Practices and Ethics. The CCPDT's and IAABC certifications are international certification processes for canine behavior consulting and training professionals. Trainers are experienced professionals who are committed to continuing education and professional excellence.
Credentials:
. Associate Certified Canine Behavior Consultant with  the International Association of Animal Behavior consultants
. Certified Professional Dog Trainer with the Council of Professional Dog Trainers.

. AA degree majoring in psychology from Valencia College in Orlando.
. Instructor at the International College of Canine Studies.
. Author of "From the Dog'sPoint of View"". In this class I demonstrate how Natural Conflict Resolution can be a viable training option when we encounter reactive/aggressive dogs.
. Member of the Pet Professional Guild, an International Organization dedicated to the collaboration of Force-Free Pet Professionals from around the world.
. Member of the Force Free Trainer Network of  Central Florida that emphasizes a higher science-based knowledge, and an absolute commitment to the education of the animals entrusted in our care through training based on Positive, Reward-Based, Non-Aversive Techniques.
 TRAINING PHILOSOPHY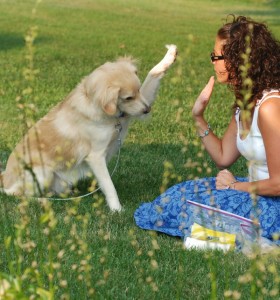 Together with the benevolent dog owner I demonstrate  how to change a dog's unwanted behavior by using simple and gentle techniques. It is all based on science proven training. I always mentioned to my clients that training a sea lion uses the same techniques as training a dog. 
Each dog has a unique personality and behavior modification should be accomplished  according to your dog's strengths and abilities, by minimizing its shortcomings. "One size doesn't fit all, because different breeds of dogs mature at different ages and we now know that they even have different learning style like humans. 
What are the common misbehaviors in dogs?
These are some examples of atypical behaviors  that should be addressed.
– Excessive barking.
– Digging.
– Defecation and urination in the house.
– Jumping on people
– Rushing the front door when the door bell rings.
– Bolting out of the front door.
– Pulling on the leash.
– Extreme shyness, fear of strangers and new environments.
– Reactivity towards strangers, or other dogs.
– Separation anxiety, accompanied by all the following symptoms:
 + Panting, barking, pacing, jumping, self mutilation, chewing everything in sight, defecation, urination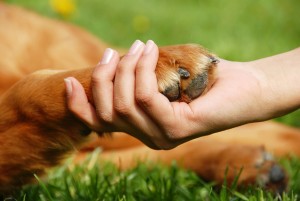 I enjoy the privilege of helping open-minded and self-motivated dog owners. Those two traits are vital in the teaching of your dog.
Each experience is unique to the dog and its environment. I always stress that there is no "quick fix"and that trust, respect and patience are paramount if one wishes to be successful.
      I educate people and teach dogs following these principles:
Patience and more of it every day.
Achieve Trust.
Keeping in mind the dog's point of view by empowering yourself with the right knowledge.
Work off leash when it is safe, so that the decision to obey comes from your dog.
Establish a real relationship with your pet for maximum results.
Use positive training methods backed up by scientific research.
Relationship development training enhances your dog's confidence as he learns to trust you. From there you can trust him to  make its own decisions, on many occasion these principles can save his life.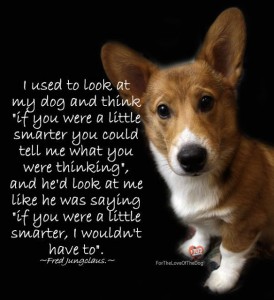 We all admit that we live in a fast and immediate gratification society….Dogs do not work by remote control.
Benevolence and patience will be our best allies in teaching our furry companions.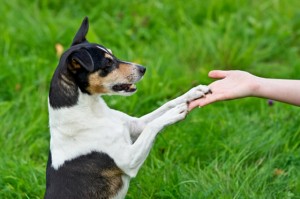 THE IMPORTANCE OF PLAYING
Most of the time the importance of PLAY is overlooked in  place of " obedience training."
Play for a dog is VERY important. It is through play that puppies learn body coordination, socialization skills, mental stimulation, role playing and bite inhibition. It also increases the production of endorphin, one of the "feel good hormone"